Why Retain a Property Manager?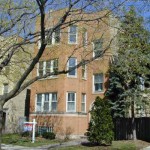 As our clients can attest, owning rental property can be very profitable. However, it can also be an extremely risky investment for those without professional management assistance. On-call maintenance can be inconvenient and time-consuming. It can be a full-time job just staying on top of the latest Landlord-Tenant and Fair Housing laws. Without satisfied tenants, vacancies can erode profit margins in a mere matter of months.
Is it time for your self-managed properties to hire a professional manager?
Our clients experience the lower turnover and vacancy rates. The reason? Our high service standards consistently delight their tenants. Contented tenants are far less likely to relocate. Well-run properties provide our clients a marketing edge-attracting the most qualified prospective tenants.